IKEA campaign and event design
We enjoyed working with IKEA on a range of different projects to create event invitations, brochure, exhibition graphics, eDMs and related event marketing communications. IKEA approached three winged fly to create a unique and tactile invitation to celebrate their annual catalogue launch promoting the theme "Living with Textiles". We combined cross-stitched text for the headline with a die-cut self-assembly "pop-out" house covered in one of IKEA's new textile patterns. We collaborated with the PR department on the design for the exhibition graphics for the event launch.
The IKEA PS Range book is a bespoke product catalogue to promote the range in Australia. It supported a pop-up gallery showcasing the the range while providing insight into each designer's thoughts, influences and processes.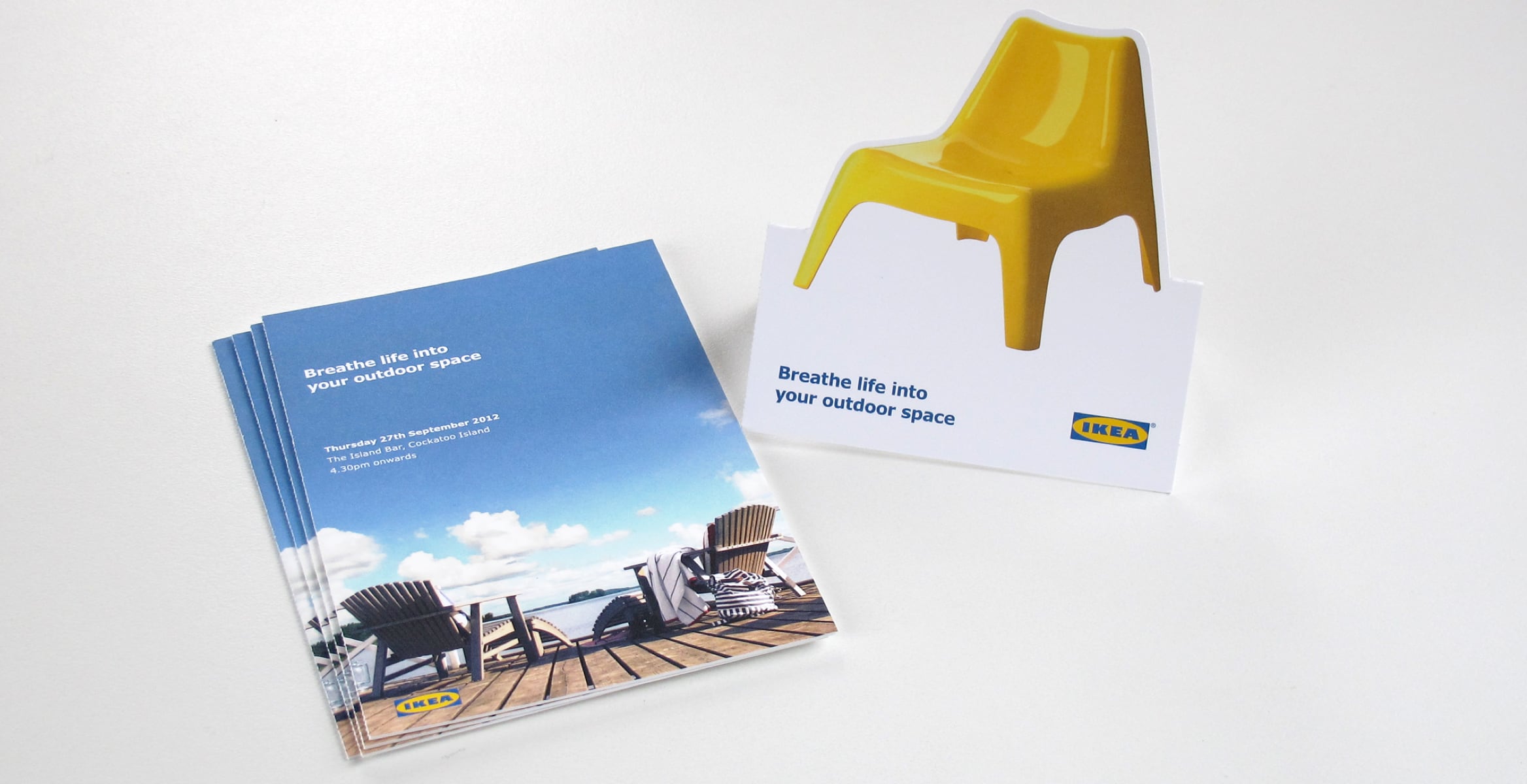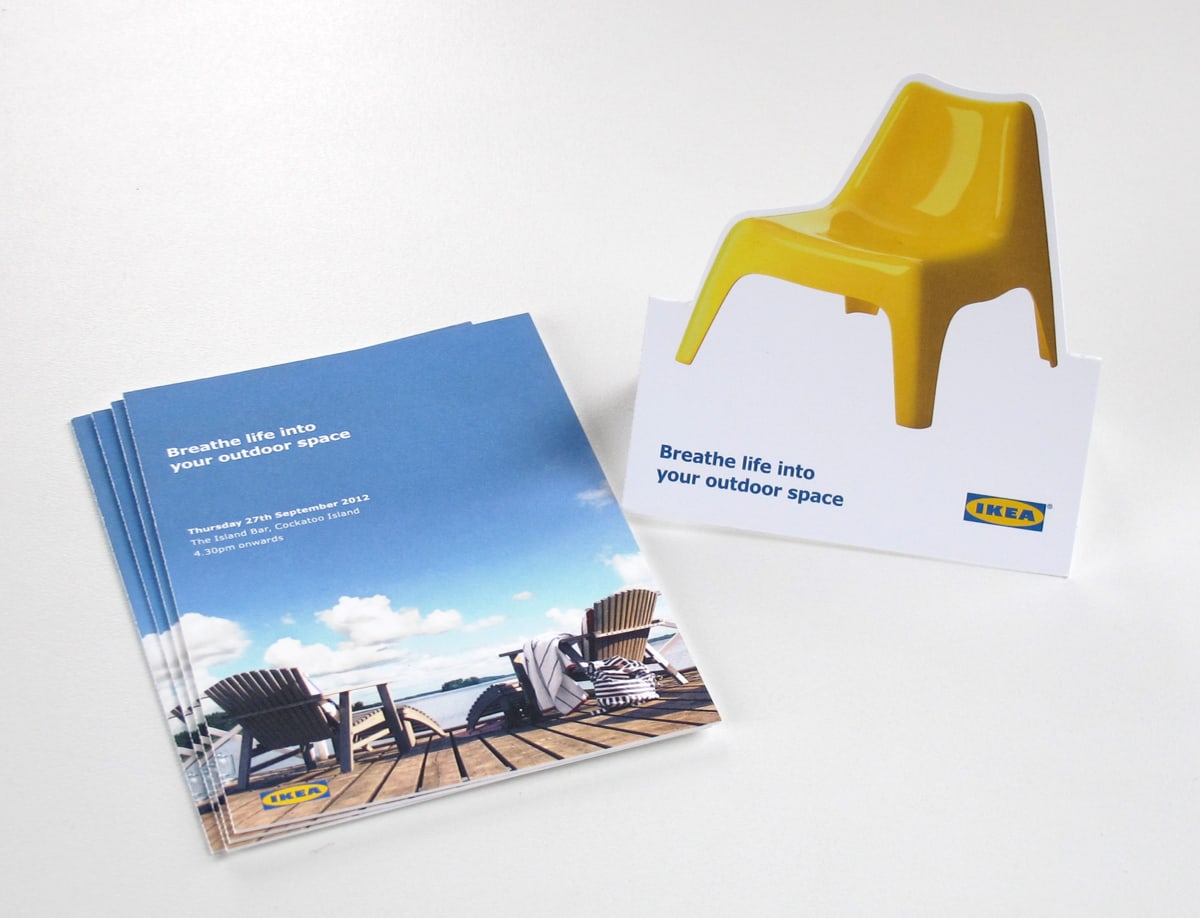 Event invitations, EDMs & event collateral for the launch of the new IKEA Outdoor range.