Bershka visual communications
We worked with fashion retail group Inditex's brand Bershka as their digital partner across their global website and new online store which launched after its sister brand ZARA. They approached our agency in Barcelona, five is blue, produce a range of visual communications including, corporate brochure, in-store visuals, press intranet and event branding & collateral.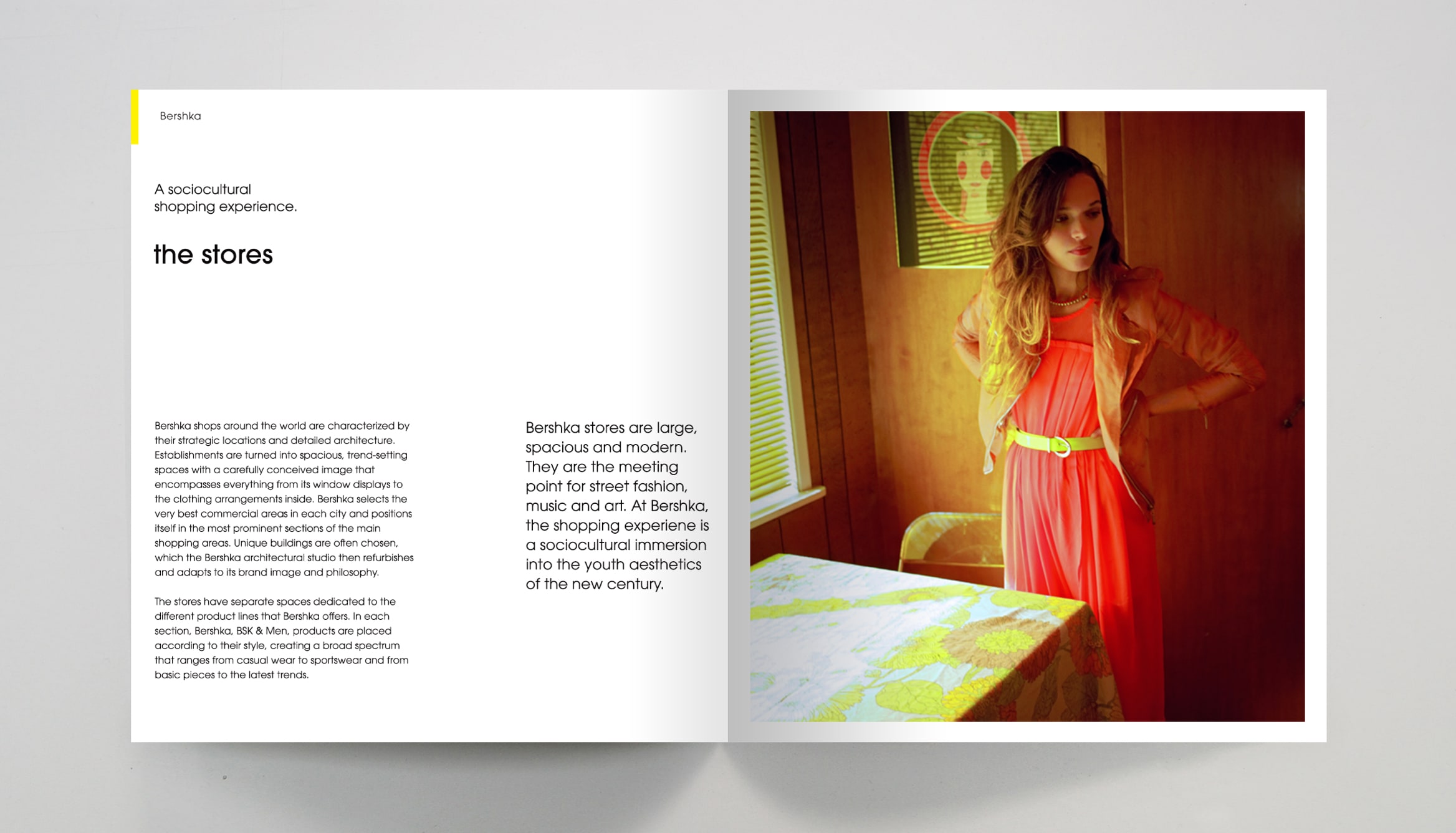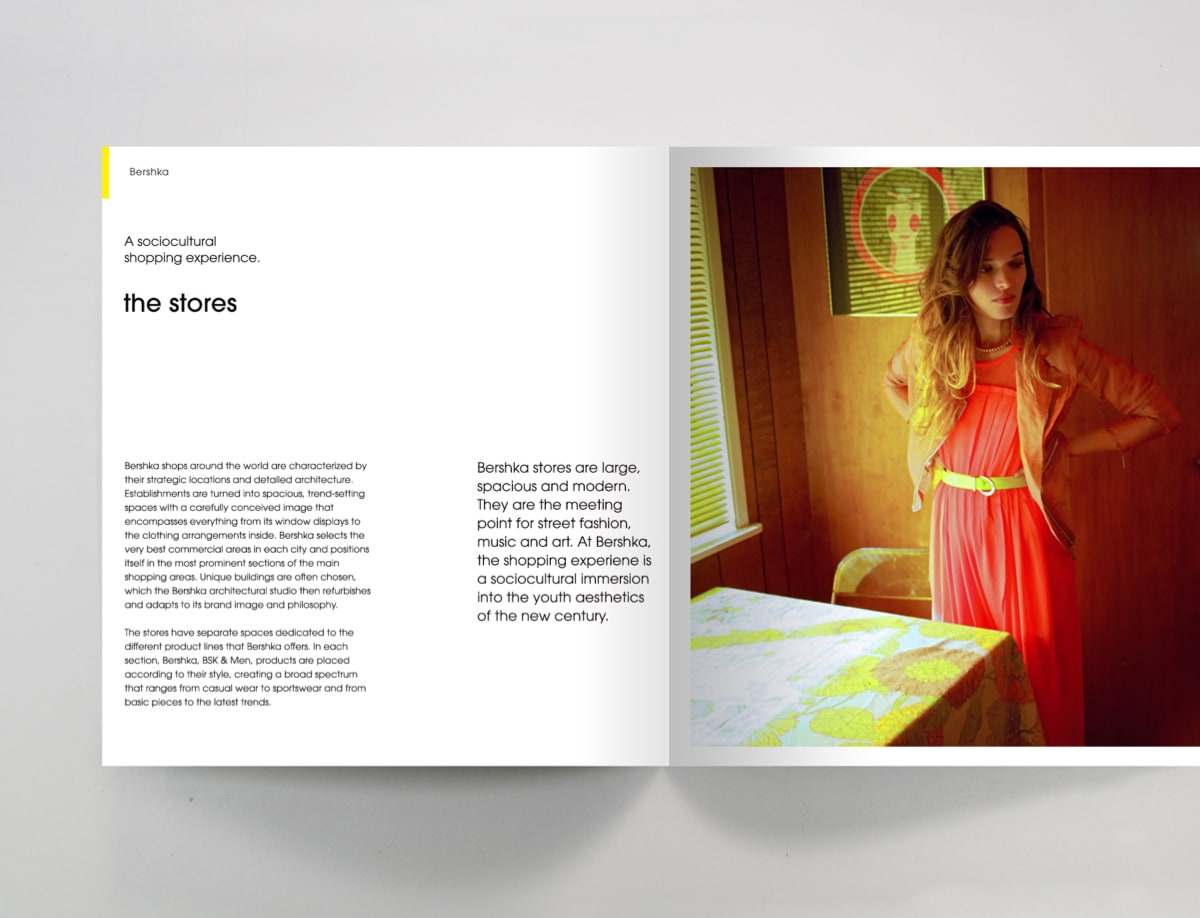 Designs for a corporate brochure to assist as the brand expanded across different markets.
Bershka brought five is blue in to create some in-store visuals using the latest campaign imagery. To reflect the theme of "Winter Reflections" we created visual montages of polaroid snapshots to form the imagery or showcase several different images together.
We collaborated with Bershka to design and build an intranet platform called "Press Showroom". It created a hub for campaign, styles and product imagery and press articles for external affiliates and press partners to easily access content.
We worked with Bershka on various campaign work to align with their marketing activations. "Space Ibiza on tour" was a collaboration between Bershka and a nightclub in Ibiza. Nightclub style events were launched in several flagships stores across Europe comprising of music, entertainment and drinks. We created the branding, collateral and micro-site for the event.